december 2007
12|26|2007 - merry xmas and a happy new year!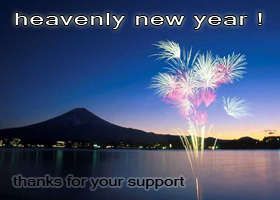 Dear friends of the smarter sounds!
we are still on the wire! It's been a while now since the last update but that doesn't mean that there wasn't done some diligent a&r'ing, especially in the recent days. Much has happened in the meantime...
The global edm scene has been shaken to the core. Many new artists have entered the tribune playing really though with dirty, kind of "acid" stuff with distorted elements, deep basslines, sharp cuts and breaks as well as powerful guitar riffs. And maybe one of the prime observations you can make on the world's dancefloors and in online sets is that more and more old masters are following, are experimentating with new possibilities and changed definitions. The party folk is obviously yearning for wild and wicked stuff these days. ;)
Producing has seldomly been so club-orientated, bold and furious and maybe this development was only a question of time. The electronic scenes seem to become witnessers of a big-scale realignment having its roots somewhere in 2005 and having reinforced itself in 2006 (as mentioned several times before). Demands and tastes experience a change towards brief impressions and stilistic blends and variations.
However, this "turn" - certainly pleasing many representants of the younger generations - does by far not always turn out to be a welcome extension of the common playgrounds. Often sounds and phrases present themselves distorted and alienated beyond recognition. Surely, creaters claim that this was artistic intention in order to drive the crowds crazy - an understandable and actually desireable plan, but which - in our humble opinion - should know certain limits, limits of tolerability or, to be more concretely, of bearableness and "good taste".
In our time with those unbelievable technological possibilities we have at hand, much can, much should be tried and experimented. That is what heavenly hymns has always favored and endorsed - as long as this ambition moves on paths of edgelessness, smoothness and physical healthiness, which should be added herewith.
Again, let be stressed that hh did and won't never intend to make any prescriptions! Since the project understands itself as an observational service of course reflecting a certain framework of taste and (quite bright) musical definition (though intrinsically following a strict, we call it quasi-objective evaluation procedure) such statements must be allowed from time to time to further carve out the fields of observation.
With these distinctions, we hope to give you indications regarding what you can await and to what extent you can identify yourself with the kind of music our service stands for. For you loyal precious guests - we are sure - this will just be another affirmation for your musical orientation and your personal sonic pleasure. For you newbies, which we - while we're at it - cordially welcome, this may give you a first slight hint that also in 2008 - and hopefully more than ever - heavenly-hymns.de will be about electronic music of objective professional quality, smartness, persistance, creativity, innovativeness, conceptionality and melodic substance. With these vision infront we are again thrilled to invite you as excited visitors of our site and kind of like-minded people either in the new year!
Retrospectively, heavenly-hymns.de would like to transmit thanks and warm greetings to all visitors and friends as well as djs, producers, labels, event personnel etc. in the field of captivating electronic music for their interest, trust, faith, motivation and fascinating contributions provided either towards and in favour of our unweary venture or towards the scene in its whole. Thank you very much!
may 2007
05|05|2007 - Perfect pieces for a perfect(?) world: Darren Tate's big throw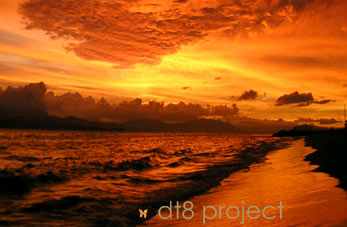 Also UK based star DJ
Darren Tate
will in all likelihood cause a stir throughout the edm scene with his first studio dance album to be released somewhere this summer! The title "Perfect World", however, sounds superficial and bombastic. But as we all know titles may give a first hunch of a production, but this is certainly not always the case - even in the realms of electronic dance music where often all is about showing-off and impressing before actually listening/buying a record. Nevertheless and also because of stunning
Darren Tate
tunes during the last months we consider this upcoming release to be a highly exciting and diverse one with all the qualities a long-year dance and trance wizard like
Darren
is capable to summon up. This is what the responsible label
Mondo records
writes about this in our opinion very promising release:
"DT8 Project redefines dance music in the 21st century with this ground breaking album. With soaring melodies and soulful songs this is an emotional journey that carries the listener through the world of break beat, electro and tribal house, rock, chill out and trance and seamlessly incorporates hugely diverse musical cultures from around the world with cutting edge production.
The album also features a wide array of artists spanning from the sexy and sultry vocals of newcomers Alexta and Maria Willson to major international names such as Gavin Rossdale (Bush), Mory Kante, Rob Li, Andrea Britton and many others."
To round off our little report, we don't want to withhold information taken from the exclusive press pack
provided by
DT8 Project
and the corresponding label/marketing management:
"Very few dance albums manage to cross the fine line between credible songs, underground appeal, yet having a cross-over widespread appeal that provides genuine listening pleasure or all generations. DT8 Project's first album (and really the first official dance album of British dance producing legend Darren Tate) well and truly lives up to that challenge. (...) The album consists of fantastic performances from world renowned artists such as Gavin Rossdale ('Bush'), Mory Kante ("Yeke Yeke'), Andrea Britton and Nicolai Prowse, and for the first time (the) voices of Alexta and Maria Willson (...) add pure magic to this stunning audio experience. The songs of the album link together in a framework that simply defines emotion. With co-writes by some of the biggest names in the business including Victoria Horn ('Dirty Vegas – Days Go Bye') and Erire Obano (William Orbit / Sasha Digweed) the album is full of great song writing that reaches out and touches the soul. The album release is complimented by a 2nd club mixed CD (mixed by DT8 Project), and features remixes by many of the world leading dance producers."
The tracklist:
CD 1
01. Lose Yourself (ft. Nicolai Prowse)
02. Hold Me Till The End
03. Falling (ft. Gavin Rossdale)
04. Succumb To The Night
05. One Further Thought
(Succumb Reprise)
06. Perfect World
07. Reflections (Always You)
08. Narama (ft. Mory Kante)
09. Breathe
10. Destination (Album Mix)
11. Tomorrow Never Comes
12. Winter (ft. Andrea Britton)

CD 2
01. Winter ft. Andrea Britton (Max Graham Remix)
02. Tomorrow Never Comes (Gareth Emery Remix)
03. Hold Me Till The End (Ronski Speed Remix)
04. Falling ft. Gavin Rossdale (Sunny Lax Remix)
05. DT8 Project - Perfect World (Lange Remix)
06. DT8 Project - Breathe
(Alex Morph vs. Woody Van Eyden Remix)
07. Lose Yourself ft. Nicolai Prowse
(Adam White Remix)
08. Reflections (Corderoy Remix)
09. Succumb To The Night (Mike Koglin Remix)
10. Narama ft. Mory Kante (Jurgen Vries Remix)
11. Destination (Above & Beyond Remix)
12. Angelic - Stay With Me (DT8 Project Remix)
more info about Darren Tate and DT8 Project on the
official website
or
DT8's MySpace
.
05|03|2007 - New "Solarstone" album in production!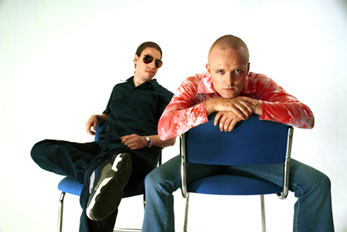 Some time ago the UK trance pioneers Rich Mowatt and Andy Bury of the project "Solarstone" and guys behind the legendary label
Deepblue
announced that a brand-new album would be underway. The release date is considered to be somewhere at the end of summer 2007. The initial recordings suggest a slightly deeper more progressive sound, but still intrinsically Solarstone-like: melodic and emotional with pristine and pin point production. Tracks recorded so far include the sasha-esque
Kyoto
, new material with Elizabeth Fields (of "Speak In Sympathy"), a "Deeper Sunrise Mix" of
Late Summer Fields
and some big name collaborations --
"Solarstone" had their debut release back in 1997 - one of the early genuine trance years just before the thing hyped. From then on they jumped up the "royal latter of intelligent trance" with ease. To say it with Tim Stark's (DJ Magazine) words: "
Solarstone. Two little words, one colossal contribution to the Trance Nation.
"
Currently the producer team has seven original releases and four remixes running under the project name "Solarstone" in our
alpha list
and two original works and one remix in the
beta list
! And of course, heavenly-hymns.de will feel honoured to welcome some new masterpieces when the hour has come. To sweeten the waiting time make sure to check the excellent weekly "Deepblue Radio Show" hosted by "Solarstone" and "Agnelli & Nelson" or enjoy the 2007 versions of the masterpiece
The Calling
.
for more info take a look at:
www.solarstone.org.uk
(...but come back. please ;))
Finally, one more thing just to have it clear: There is still no reliable information available whether the project name is written "Solar Stone" or "Solarstone". Search engineering usually displays slightly more results containing the last variant, and also the virtual home of the project makes consequent use of this alternative. But strangely enough, on the covers of the project's releases you will find the name written in two separated words.
Heavenly-hymns.de
will therefore stick to its current typing which is in cases of doubt geared to writings on cd and vinyl covers (which have to be constant throughout the years, as being the case here). To make it short: there will be no changing in our lists (alpha to delta), regardless of the writing form in this article or in any articles in this context that might follow.
05|01|2007 - a merry month of may to all of you!
april says goodbye with sun for five days in a row and massive celebrations all across europe. Mayday has been a full success. The theme area concept worked out and colorful crowds raved the night away! And the music goes on: with heavenly-hymns for example ;). If you got a hangover and have no greater obligations today just get yourself an extra load of coffee and listen to some
chill-out pearls
from the chill in heaven compilation we prepared some time ago. But if you just can't get enough of jumping around like crazy feeling the energy pulsating through your veins then just take a look at our first bunch of
newentries
for the new month! Fresh and fine selected like 30 mayflowers in a vase, with these masterpieces the month of delight may come =)
april 2007
04|30|2007 - some hours left...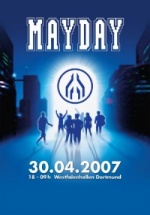 ...until lift-off!! Being one of the most traditional, most versatile, most determinating and visionary mega events in the global electronic dance music scene, "Mayday" is calling again - for its 17th celebration. On April 30th (doors open at 6 pm) round-about 20.000 ravers and dance freaks from all over the world will transform the Westfalenhallen Dortmund into a temple of pure joy and craziness all through the night until 9 o'clock in the morning!
This time the hosts come along with a totally new concept. 70 DJs and live acts will open up a new chapter under the flag "New Euphoria". New trends, new acts and new technology will set unique impulses for the whole techno and dance scene.
This time the event agency "I-Motion" (known from such successful german event series as "Nature One" and "Ruhr-in-Love") has come to the fore now putting emphasis on a mixture of well tried as well as some softer but concise renewals. A new floor concept will play a central role by deviding the halls into big spots for the most important styles of electronic music today.
9.000 square meters are fairly large for three huge, separate areas each equipped with a clear musical profile: the "Arena" pushing with trance, electro and progressive (featuring Westbam, Armin van Buuren, Ferry Corsten etc.), the "Empire" pumping with Techno and Hardtechno, the "Casino" delighting with House, Minimal and Techhouse and the all-new "Plaza" being subdevided into the three biggest regional party series in Northrhine-Westfalia "Acid Wars", "Hardcore Gladiators" and "HouseKeeper" and featuring DJs like "Man at arms", "Punisher", "Hooligan", "Paul Elstak&quot and many more.
Also new: the sets and shows of the DJs and live acts will be considerably longer! The line up consists of over 70 DJs and live acts deriving from over 10 nations conjuring up an international flair and musical diversity.
Mayday means spirit, energy and most modern sound and light technology. The "Arena" is dominated by 360 degree laser technology. In the "Empire" the party people will experience stunning visuals, in the "Casino" extraordinary decoration elements are installed. For the first time all the floors will be on the same high tech level.
And for all those who cannot come to Dortmund, especially our friends from eastern Europe: On May 8th you have a second chance in St. Petersburg or in autumn 2007 even in Poland and Hungary! Don't miss it 'cause
"We are the Members of Mayday"
!! ;)
march 2007
03|24|2007 - Italian dance nights: from the past to the future...
In our march news, I would like to tell you a little story from the my past. Just take it as another diversion for the "standard" news. Don't worry: I will try to keep it as suspenseful as possible for you ;)

This could have been the lake. Add exciting dance music and get caught by a magic atmosphere!
I suppose, many other trance lovers (such as many other music addicts) has some more or less dramatic, far-reaching experience that influenced his musical direction and definition. Although the point in time when I discovered my passion for electronic dance music dated back to 1992 when I was dancing with what is still the
love of my life
(
you know that it's always been you ;)
) the happening I am reporting in the following lines is to be understood as a cementation of my primary musical direction until today and I dare say for the rest of my life. Here we go...
As a young scout of 15 years I took part at the Euro Jam '96 (an international scout meeting that is held every four (or six?) years), that time in Bassano Romano (provincio di Viterbo, Italy; approx. 60 km north of Rome), with several thousands of other scouts from all across Europe spending the nights in typical scout tents built up on a huge campsite right in the middle of a beautiful countryside.
Before the start of the official program our group split up into small teams of three or four scouts to take part in a hard hiking game that brought the teams from village to village all day long - 30 kilometres per day, fully loaded with backpacks and facing a merciless sun. One evening my team fought its way through something like a restricted military zone with myriades of briars until we reached a lake. Our water reserves had run out and so - exhausted as we were - we took water from it, cooked it with our modest tools and decided to spend the night at the waterside. We had not seen any person for hours and were frightened of resting in a prohibited area.
Suddenly we witnessed some lights beaming over from the other side of the lake. Strangely enough our longing for contact and salvation from our huge thirst had been greater than our "fear" of possibly getting caught by some soldiers doing their night training or by somebody else searching for us. Not much later we could hear voices and laughter deriving from where we located the lights. Immediately we pulled out a flashlight to give signals - well, we were scouts ;). It took some time until we received an answer what relieved us from our worries and let us sleep in peace. However, later in the night we could even hear music from the other side of the lake, almost as crystal-clear as the sky with its gleaming stars all above us as we layed there in our auxiliary accomodation consisting in some dirty bathmats... *lol*
Why am I telling you all this? Oddly enough, despite our almost critical state of exhaustion and worry I felt myself holding in for some minutes lying on this lake's "beach" somewhere in the middle of nowhere (we had no maps as being part of the game), only surrounded by darkness and two friends sharing this strange situation.
You may start wondering now when I say that later-on I became aware of the importance of these moments where I realized that the music resounding over the lake was the kind of music that would become so fundamental and formative in my life. At that moment I already loved dancefloor and techno and rave from the first half of the Nineties but the first time I got inspired by real Italo-Disco sound mixed with the psychedelic vibes of a genuine goa trance session.
This experience, I guess, has the quality to accompany me until the end of days. I was captivated particularly because I was fully committed to this music washing over me from the other waterside and could not do anything against it, certainly adding much to the emotional intensity in my memories of the good old days.
It was.. it IS a mysterious music, hard to describe, not catching everyone, but others all the more. Anyway, my passion for this kind of music was redirected step by step towards "normal" trance although I have to admit that a good goa session can create truely unforgettable, magic nights...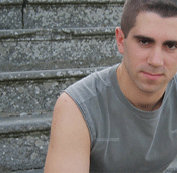 Often when I listen to Italian dance music and to its special elements and somehow unique style, I am reminded of impressions of beach parties celebrated under a wonderful evening sky glowing in various shades of red and violet with nice girls and atmosphere all around. Even nowadays, sometimes I also find myself associating all this with the somehow pleasing ear-worms of the 1990's by relevant fellows like euro-dance veteran
Gigi d'Agostino
, club dancefloor icon
Mario Piu
, dance 'n trance wizard
Giorgio Ponticelli
, first-hour spinner
Manuel le Saux
or even dreamhouse pioneer
Robert Miles
... Aaaahh, what a time! Nice party(!) melodies and the sun on your side! But head up, boys and girls: there are still promising artists worshipping this warm beach-party trance sound such as
Shah (& Laruso)
,
C-Quence
,
Cold Blue (& del Mar)
or also
Allende
, only to name a few of course. But this is another story for another news report =)
The following artist now might delight those among you cherishing a faster, NRG Trance sound which can be very thrilling and enchanting either (depending on the party, on the people and ...on the playing time, of course). The one I am speaking of seems to perpetuate what his Italian compatriots began some years ago - however in other stylistic realms.
Giuseppe Ottaviani
can be regarded as an established artist though, to be precise as one of Italy's biggest stars in the contemporary trance scene today.
As I have a great passion for Italy since my early years and also because of certain memories I just felt obliged to illuminate this man and his work consisting in energetic and slightly faster trance creations (by this extending our
new talents
sub-section).
Enjoy and best regards!
Oliver
>
read our brand-new Giuseppe Ottaviani profile!
february 2007
02|27|2007 - Laurent Véronnez delights with new album!
Two weeks have passed now since the release of Planisphere's (aka Laurent Vérronez, better known as
Airwave
) second album in a short period of time. It was only one year ago as he took dancefloors and lounges on-the-fly with
Lektrophony
.

Now he delights his audience with a further excellent work of art intended as an exclusive digital release:
Solarism
. And again, this one takes you onto an incredibly mystic and subtle journey into spheres far away from earthly grounds.
Some of you should already have known the track
Corinthians XIII
, which is indeed a welcome enrichment to some passionates' collections.
No Sugar Added
also crawled through the web' wires - simply amazing. Now the community can finally enjoy masterpieces such as
Alizé
, the refreshing unconventional
Nothing's Slave
or the extensive main title
Solarism
.
United We Were
also knows how to please the listener' ear and mind with inventive BT-like (> Brian Transeau) percussions.
All in all, what awaits the audiophile is a further well-made example of the huge and versatile talents of Airwave mastermind Vérronez who fully succeeded in creating a futuristic as well as cinematic "couch electronica" artwork purified with trancey mosaic pieces. Thumbs up! ;)
Beneath we listed the various releases of this fine album:
1) Planisphere - Solarism (standard edition)
release date: February 13th 2007
format: digital only
tracklisting:
01 - Bitmap Sprite - 05:10
01 - Tokyo Skyscraper - 08:46
03 - Alizé - 09:20
04 - Nothing's Slave - 09:57
05 - Corinthians XIII - 07:50
06 - No Sugar Added - 09:59
07 - Spectrazoids - 07:44
08 - Trigger Escape - 09:14
09 - Lost In Infinity - 08:50
10 - Solarism - 12:05
11 - United We Were - 06:43
2) End of February Bonzai will release the Hybrid Edition which will be a 120 minute continues mix including some extra exclusive tracks and brand new reworks of the original album tracks.
Planisphere - Solarism (hybrid edition)
release date: March 6th 2007
format: digital only
3) To end the series of 3, a special mini album with exclusive remixes from the most danceable tracks on the album + 1 bonus remix of Planisphere's classic Hosanna by Whirloop.
Planisphere - Solarism ("dance edition" - mini album)
release date: March 27th 2007
format: digital only
audio samples can be found on the following websites:
-
www.bonzaimusic.com
-
www.djairwave.com
-
www.myspace.com/bansheebonzai
[source:
http://www.trance.nu
]
january 2007
01|27|2007 - Some "marginal" recommendations...
Today we would like to present some interesting works from (guess what!) eastern and northern Europe. ;) The first one has been delivered by Estonian DJ and producer of progressive edm and techno,
Tarmo Vannas
, who created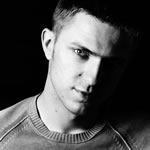 a really unique mixture of sounds and stylistic elements with his driving trancer "Topaz". The decision was hard not to put it into our alpha list, but we felt like stressing this piece as a somehow innovative and unique one. In our opinion
Vannas
succeeded in prooving that harder styles can be coherent, too, if only they are properly arranged and they are following a more or less obvious artistic intention. "Topaz" has it all: minimalism, roughness, get married with warm, wafting carpets and mysterious arpeggios. The haggardness and savageness expressed could be easily the same deriving from a gemstone dazzling and beguiling on the one hand, but dangerous and "inapproachable" on the other hand. Enjoy this title maybe in a quiet minute of the night, rather separate and not within a set.
Our second recommendation before the upcoming first part of the february issue is a tune totally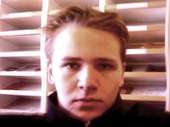 different from the one mentioned above. Meanwhile, everybody should know (and hopefully appreciate) the finish project "Allende" (real name: Anssi Hohti) who recently contributed some very nice tracks to the global idm scene.
Although it is also some weeks ago since he created it, we just felt like reminding you of one very felicitous cover version of an equally nice track. We are talking of their soft and mass-compatible interpretation of
Snow Patrol
's "Open Your Eyes" which is a white label by the way.
Well, in diametrical opposition to the title of the track we would recommend to better close your eyes for some moments to let you carry away by the voice and the
U2
-like guitar arrangement. If you like that kind of music you will notice that it is "eye-opening" in another sense - even if you keep your eyes closed. But see for yourself ;)
For more information about these artists just click on the images. you will be forwarded to their official
myspace.com
profiles. enjoy your stay but don't forget to come back ;)
01|11|2007 - Beetseekers reaching for the stars
Due to given occasion heavenly-hymns.de is proud to announce that the finnish EDM producer and remixer behind the project name
Beetseekers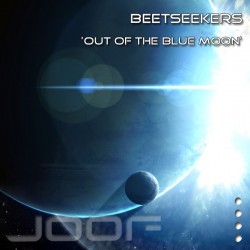 will release his first long-awaited studio album called
Out Of The Blue Moon
. The 25 year old producer signing responsible for the amazing reinterpretation of Lustral's "Solace" (
lyrics
) put his best remix works so far onto disc!
JOOF recordings is already raving about this extraordinary release. Promos are now available on
JOOF iPool
. The official release will be on February 13th. And here are the 10 tracks in alphabetical order:
Blueshift, Damascus, Exegetics, Jakarta Sunset, Lullabye (feat. Marcie), Mind Vision, Out Of Limits, Reflexion 07, Synergy, Synthesize
Previews can be downloaded and enjoyed
here
. You all know heavenly-hymns.de is totally non-commercial and we have no promo contracts running but according to our objective task to guide you to the best in edm we just have to call special attention to this release. In your very own interest in and passion for gripping and creative melodic e-music please make a note of this upcoming honorable piece of art. ;)
01|01|2007 - happy new year! | official hh.2007 theme introduction
As you may have noticed already the hh intro page has been adorned with the brandnew official banner for 2007. The opportunity shall be used to leave some words on the artwork since it opens up ambiguous interpretations.
Our intention is to confront you with some explanatory thoughts just to get a clue about the idea behind this, about the message that is governing the course for the upcoming twelve months and the time beyond.
By applying the alliterative motto "Listen and live" heavenly-hymns.de wants to focus on the often unuttered power that derives from classy pieces of electronic music (as for example presented on the site), a power that is able to move "stones" of inner and outer trouble out of the way, to make even mountains of bad thoughts vanish in clouds of dust.. On the other side the stones you can see in the artwork are symbolizing a certain adhesion, a deep intangible connection to mother earth, to the ground as the element we
live
from and on and to which we will return someday. This strange massive formation of stones is to be understood also as a glimpse of eternity revealing our subordinated role within the course of time and within a higher, yet uncaptivatable context...
Why this? Why here?
...not only because heavenly-hymns.de always strove for establishing links between trance (and also chill / ambient music, related styles) and philosophical questions, to discuss the electronic music we all worship on that higher, mental level it is originally made and meant for! Today and by the artwork we designed for you we would like to stress that the vision and the purpose of our project is reaching beyond a pure satisfaction of aural, relaxational and dance-and-having-fun-together-related needs. That it is considered as a virtual node or vertex in which aural, artistic-esthetical, emotional, mental and philosophical aspects are fructified and multiplied to stimulate your mind and soul in the sense of a holistic and integral pansensoric experience.
A big aim, maybe too huge, and this is only one little website among thousands, furthermore EDM only
one
(though very broad) musical direction... but as long as this project exists it will try to
live
this vision to the fullest, try to contribute its tiny part to something like a more peaceful,
more harmonic, fair-minded, openhearted and sustainable world. Call it exaggerated, call it stupid, but this is the
code
we feel obliged to in 2007 and till the end of days.
If you like
or you would like to let something refreshing come into your life, you can make such an attitude, such a "code" your personal guidance line in how you live, communicate, love, behave, consume. Because heavenly-hymns.de is not only music. It's lifestyle, it's something like an inconspicuous box equipped with gems that can enrichen your life, that might change your previous understanding and your state of mind in a positive, constructive way.
All you need - besides a well-sorted record store or an appropriate web connection (persuing legal intentions of course ;)) - is to try it out, without force, without urge, by opening up yourself for something new, refreshing, mightful. New
spiritual
experiences can be that easy with some heavenly hymns at hand. Just
listen and live!