november 2008
11|22|2008 - welcome to our new myspace!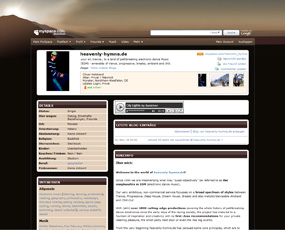 HH's
myspace
has experienced a complete repaint! Finally, the switch to the 2.0 design has been done.
Probably the most decisive change is that an introduction and description about the project has been placed. But also most of the other sections have been updated (esp. interests and friends).
An interesting new feature is the blog delivering regular important and interesting news about the heavenly-hymns.de project. Even a video section has been launched showing impressive movies all related to EDM. It is planned to present the best cuts and takes
youtube
and co have to give..
The music player supplies the visitor with frequently changing cuts of fascinating edm productions from both established and promising new edm "geniuses" at
myspace.com
. Be surprised! ;)
>
explore hh @ myspace.com
11|21|2008 - Armin did it again!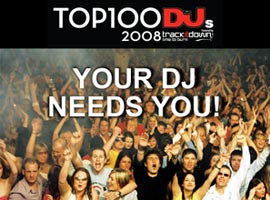 According to DJ MAG Top 100 DJs Armin van Buuren has been voted again No. 1 DJ in the list of the best DJs of the globe. Congratulations from heavenly-hymns.de and all of his fans!
Back in 2001 he began his triumphal march by jumping into the top list directly onto the 27th place. In 2002 he already climbed up to 5th position, while the next three years he made it to the third place. In 2006 the famous dutch DJ and producer even occupied the second position until, finally, in 2007 he received the long-awaited first place.
His enormous success is no coincidence and can - aside from his remarkable producing skills - also explained with the huge popularity and broad acceptance of his weekly radio show
A State of Trance
as well as with his scene presence as solid hit machine and party maker rocking the the planet's biggest dance palaces...
Of course, we don't want to hold back a bit of the rest of the DJ MAG Top 100 list as it contains quite some names that are also known from our
alpha list
:
02. Tiësto
03. Paul van Dyk
04. Above & Beyond
05. David Guetta
06. Ferry Corsten
07. Sasha
08. Markus Schulz
09. John Digweed
10. Infected
Mushroom
11. Deadmau5
12. Carl Cox
13. Sander van Doorn
14. Paul Oakenfold
15. Richie Hawtin
16. Hernan Cattaneo
17. James Zabiela
18. Andy Moor
19. Eddie Halliwell
20. Axwell
21. Eric Prydz
22. Kyau & Albert
23. Gareth Emery
24. Sven Väth
25. ATB


26. Anderson Noise
27. Joachim Garraud
28. Bobina
29. Fedde le Grand
30. Dubfire
31. Aly & Fila
32. Judge Jules
33. Umek
34. Matt Darey
35. Ricky Stone
36. Ricardo Villalobos
37. Lange
38. Daft Punk
39. Benny Benassi
40. Bob Sinclair
41. Deep Dish
42. Mark Knight
43. Astrix
44. Marco V
45. The Thrillseekers
46. Laidback Luke
47. Danny Tenaglia
48. Menno de Jong
49. Marco Lenzi
50. Andy C


51. Offer Nissim
52. Martin Solveig
53. Adam Sheridan
54. Sean Tyas
55. DJ Feel
56. Yahel
57. Roger Sanchez
58. DJ Shah
59. Sander Kleinenberg
60. John O'Callaghan
61. Blank & Jones
62. Cosmic Gate
63. Steve Angello
64. Simon Patterson
65. Gabriel & Dresden
66. Richard Durand
67. Laurent Wolf
68. Matt Hardwick
69. Chris Liebing
70. Erick Morillo
71. DJ Hype
72. Signum
73. Justice
74. Dirty South
75. Wally Lopez


76. Magda
77. Lisa Lashes
78. Pete Tong
79. DJ Vibe
80. Bad Boy Bill
81. Tiddey
82. Greg Downey
83. Marcel Woods
84. Nick Warren
85. Solar System
86. Skazi
87. Mike Koglin
88. Mauro Picotto
89. Sébastien Léger
90. The Chemical
Brothers
91. Steve Lawler
92. Fatboy Slim
93. Solar Stone
94. Astral Projection
95. Leon Bolier
96. Nic Fanciulli
97. Ronski Speed
98. Tocadisco
99. Booka Shade
100. Alex M.O.R.P.H.
& Woody v. Eyden
11|10|2008 - warm voices for colder times..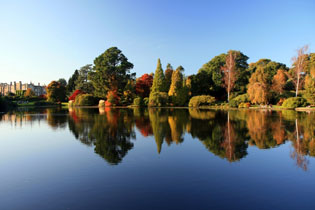 You also belong to those who appreciate instrumental edm tracks but you sometimes you are suddenly taken with mind-blowing vocals or just feel the need for a "human touch" in the flood of pure synth vibes?
Autumn is omnipresent with its beautiful colors, and so we felt it is time again for some tips on moody edm songs and smart lyrics that may lead you through the colder season with their warmth and beauty.. So just let that positive, psycho-active energy going out from these pieces stream inside your mind and soul... ;)
- Armin van Buuren feat. Audrey Gallagher - Hold On To Me (John O'Callaghan Remix)
- Armin van Buuren feat. Jaren - Unforgivable (Stoneface & Terminal Remix)
- Benya feat. Penny Nixon - Serendipity (Original Mix)
- Blake Jarrell - Punta del Este (Beach Mix)
- Dave Graham feat. Cat Martin - Love Always Fades (Original Mix)
- DJ Kira & James Warren - Trinity (Royal Sapien Remix)
- Faskil - Christine (Vocal Mix)
- Julian Vincent feat. Cathy Burton - Certainty (Mark Otten Dub)
- Katya First - Krylya V Boy (Santerna Remix)
>> russian deep nrg trance
- Loverush UK feat. T. Skinner - Call On Me (CrossRyders & Thomas' Coastline Remix)
- Manvel Ter-Pogosyan feat. Jenni Perez - Fallen In Too Deep (Original Mix)
- Martin Roth & Alex Bartlett - Losing Gravity (Original Mix)
- Morgan Page feat. Lissie - The Longest Road (Beetseekers Remix)
- Myon & Shane 54 feat. Carrie Skipper - Vampire (Original Mix)
>> classical chord line, tale-like/enchanting
- Tenishia feat. Tiff Lacey - Burning From The Inside (Tenishia's Burning Dub)
- The Killers - Human (Armin van Buuren Remix)
october 2008
10|28|2008 - with these in-/outros you'll grab every party crowd's attention!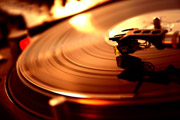 Aurosonic
's "Piano" and
Karanda
's "Soulseeker" (any associations are pure coincidence ;D) can be used well as thrilling in-/outros in playlists featuring tracks with classical compositions in a trance or chillout coating.
Aephoria vs. Remot
recently aired a beautiful chill/ambient intro, too: fittingly named "Untitled Audio", it should be - at least the Remot Intro Mix - a good choice for ethereal epic trance or moody ambient sets.
The intro track "Hypnotic" by
Dakota
has a similar touch. Place it as an amazing teaser for ethno (trance) journeys!
The very unknown, abstract track "102" by
X
that was recently picked by
Tyler Michaud
for a darker, harder, bulkier set should be quite fine for (melody shaped) performances pursueing some deep and doleful moods.. Now let the party begin!!
10|25|2008 - A little pearl locked in a shell ...
For the ones among you who not only appreciate delicious electronic music, but also splendid lyrics, heavenly hymns brings a beautiful summer 2008 production back to mind by adding its lyrics to the corresponding lyrics section.
We are speaking of "Beauty Hides In The Deep" by
The Doppler Effect
. Rejoice yourself at the great harmony and synergy text and melody conflate to and discover other examples of massive vocal edm productions in our
culture section
! >
explore
10|24|2008 - Vivian back from the tropes.. with a marvelous autumn update!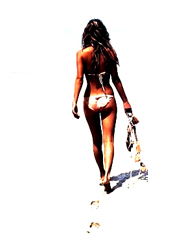 "Hey honeys, what's up!? I'm back from my holiday trip and I'm coming with a couple of exquisite recommendations. I'm soooo happy to drop these lines now, believe me... I mean, after all what Olli explained about the project.. I'm very eager to help. I just love all the music, dance and be happy, you know?!

Lying there beneath the coconut palms staring at the perfect sky, I enjoyed the hours listening to new edm pearls... 8]
After checking back with the heavenly hymns headquarter being similarly amazed about the brilliant tunes, I now have the honour to open up a new episode of heavenly-hymns.de for you cuties!!

By the way, did I mention that it was everything else but easy to make decisions, comprehensible to the majority of you?! Really, it's exactly as Olli told several times before. Anyway, I enjoyed my job very much. Probably the most crazy and hard-to-believe thing about my work is that with my support I help him to focus on technical optimization and redesign by taking responsibility for gathering and listening to floods of gorgeous EDM tracks...
Okay, I have to confess there were days when I was plagued by bad conscience imagining him home working for uni or spending hours of work for a rock.. right!.. ROCK band called The Spooky Bones or whatever he murmered on the phone, or, not to forget, coding the nights away for heavenly-hymns.de... while I dance the nights away, even to the vibes I relished lying in the sun or strolling along the most beautiful beaches I have ever seen... ;) okay, he still has got geocaching or something like that... hunting for caches hidden somewhere in the countryside... founds are logged online afterwards, what else!? ;)

But somehow I felt he would be confident with the selection I made. And I'm sure all you mates will be, too. There were excellent productions to choose from and I tried to filter out nothing less than the CREAM. When there's one thing I can assert it's that this humble heap is nothing compared to the loads of sunCREAM my pals rubbed me in!! *gg* "
And YES, I AM absolutely happy with Vivian's excellent rehearsal and selection! To be honest I had no doubt she would do the job very well. She made an extraordinary debut - not at least thanks to extraordinary tunes we are happy to present to you after a longer phase of idleness. Take a look at October's 5-minutes-to-midnight update and write us your opinion. But first of all: ENJOY the tunes and express your respect by purchasing the tracks you like.
>
alpha newentries 10|2008 at a glance
>
hh.alpha - full list
september 2008
09|11|2008 - "Hey sweety, how are you? My name is Vivian..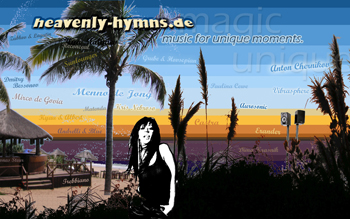 ..looking for ...EDM??" =-} phrases like this one are typical for her. But we wouldn't have asked her for special service if we hadn't been convinced of her charming nature and her passion for certain crazy things.. (electronic music, for example).
You will now meet her from time to time preferably when it comes to new awesome edm productions since she just loves to dance into the night along to the most exciting tunes..
Apart from that, she is always longing to make new contacts (esp. males) and to conduct
hot
interviews (esp. with young talented artists) somewhere in the future. Although she is on a relaxational trip to a far away place, bathing and lounging at spotlessly clean white beaches (after some arduous weeks of evaluating edm tunes for her new employer) she is already eager to personally introduce herself to you, the visitor, as soon as she will have returned.
However, for the moment the mystifying picture of the hot babe in the bottom left corner is unravelled. So look forward to some very pleasant moments...
The end of a devine summer of electronica is approaching and the last weeks have proven that it very likely won't come to a dead stop of newentries. In fact, heavenly-hymns.de has got its hands full during the last weeks. Decisions which tune jumps into the beta list or even deserves to take a seat in the gods were as so often very hard to make. Nevertheless, Vivian - our sexy female avatar - drew some wise conclusions and appointed a bunch of sonic jewels to their honours...
Moreover, Vivian pushes the door open for an overdue feature: the current month's alpha list newentries
at a glance
! From this day forward, you can directly take a look at the up-to-date overview of tunes that "climbed the latter up" to hh.
alpha
by simply clicking the corresponding link
tunes $month:$year
at the top of the
quick nav
on the left side of this website. Aside from artist, title and mix information you will also find information about
labels
,
year of release
as well as a short
comment
(a brief description of the tunes' key features and what makes them special). Sometimes Vivian also drops some words on how they are structured and what effects and developments are worth to pay special attention to while listening.
Alternatively, you can still directly access the
full list
(alpha list) everytime browsing heavenly-hymns.de by activating the neighboring homonymus link.
Regarding the full list, we hope to be able to upload an updated
.pdf version
of hh.alpha in the near future (displaying all the tunes being part of the alpha list). If you need some hot recommendations of excellent tunes (not necessarily part of the alpha list) please always make sure to move over the
hover box
in the upper right part of the website - you will find some nice gems there, too. ;)
Concerning technical issues, heavenly-hymns.de also plans to improve the source code of the main pages by further unitizing their contents. The visitor, however, shouldn't notice anything of those works.
july 2008
07|17|2008 - The romanian way of trance?!
Still looking for this year's big summer tune? if you haven't listened to it already in ASOT 358, we are happy to give you another hot recommendation:
ATA - Summer Sun (O. M.)
- pure summer feeling and fluffy, wavy strings the trance community certainly gets to enjoy only once in a while!
And this is not the end. A good way to gain an impression of the stunning skills of the young romanian producer and remixer is you take a trip to
ATA's myspace
.
Blue Skies
, which you may already know and appreciate as a well-done contemporary trance hymn, the still unsigned(!)
Maya
,
Ocean Breeze
and a nice remix are waiting (for you ..but also for being added as hh.alpha newentries for August ;)
So lean back and enjoy these fantastic melodic tracks effervescing with dream-like phantasies and creativity...
07|08|2008 - When the summer needs some rain..
Russia, Hungary, Finland... What about "good old" Germany when it comes to classy contemporary dance and trance music?! oh, there are still many creative sound maniacs around though sometimes it seems they keep hiding in their cellar rooms behind their desks... ;)
Honestly, there are many talents and many interesting colaborations also. Today hh doesn't want to give out one more of its "notorious" listings. Randomly picking out one promising youngster should be enough this time.

Already heard of the tune "Regenzeit" (which means "Rainy season" or "Rain(ing) Time") by the one-man-project
JayB-Productions
?
The musical specialty of
Johannes Berthold
, how he is called in real life, is trance and house. And this passion of the 18 years young aficionado from Chemnitz, Eastern Germany, has so far found its relief in a fine free-to-grab mp3-album and.. guess what.. in his first commercial production, the melodic trance single "Regenzeit", which has been released via
Avalanche Records
, a daughter of nothing less then
Bonzai Music
.
If you're interested in what Johannes is planning in the near future or in downloading and enjoying his musical visions so far, hh suggests you to take a look at his
profile/blog at MyOwnMusic.de
, a German community for e-music artists.
Or you get his
free album "Suriama"
. Enjoy!
07|04|2008 - hh.alpha db version launched - over 70 newentries!
The heavenly hymns alpha list has migrated into a MySQL© database. Also due to this reason the list has not been updated since two full months.
The changes implemented are of technical and in parts content related / structural nature. Optically nothing has changed. During the transition phase of the a-list the correctness of its content can not be guaranteed though. The best possible has been done to check the more than 1700 list entries / db records. Below an overview of the main inconveniences in context of the transition:
- removal of artist name parts in leading brackets, e. g.:
(A Boy Called) Joni...
>
Joni / A boy called Joni...
;
(George Hales pres.) Radiate
>
George Hales pres. Radiate
- minor character errors: "/" at the end of some entries;
Matt Kirkland\'s Intro Edit
- change in notation in special cases like battles, mash-up's etc., e.g.:
George Hales | vs. Miikka Leinonen - Autumn Falls | Autumn Flash (Orig. Mix | Orig. Mix)
- irregularities concerning separation / wrapping of longer entries, e. g.:
Masters & Nickson feat. Justine Suissa - Out There (5th Dimension) (Christian Rusch
Remix /
--- Vocal Mix) /
> but why wait and bother with just formal details?
explore
and enjoy the july edition!
07|04|2008 - "No synthetics only silk"!
In fact it need not to be told any more that Russia has evolved and matured to one of the most important origin lands in the world of high-class electronica and progressive music. Heavenly-hymns.de very much welcomes this development flushing lots and lots of exhilarant productions to the surface.
The scene has many faces and styles with producers and DJs such as
Vadim zhukov
,
Vadim Soloviev
,
Michael Filimonov
(alias
Abstract Vision
),
Ormatie
(Saint Petersburg),
Alexey Selin
,
Lokitas
(aka Nikita Morozov and Sergey Lavrenenko; Moscow),
Evgeny Bardyuzha
(Chelyabinsk),
Ilya Malyuev
(Saint Petersburg),
M.A.Z.7
(aka Arthur Minnahmetov), just to name a few, as well as many young high-quality labels.
One of those creative fountains rocking the current edm and progressive scene worldwide is doubtlessly "Silk Digital Records" which was founded by Max Flyantikov, Michael Alexeev, Anton Vorobiev and - as the label's music consultant - Alex Golovanov (aka
Mango
). The story of the label began in 2007 when
Mango
became popular. Backed by the valuable advice of
Python
(owners of "Carica Records"), much support from already well established artists like
Alucard
,
Dynamic Illusion
,
Arthur Deep
,
Embliss
,
Lokitas
,
Kintar
,
Retroid
,
Stefan Anion
and others, Mango's sense for fine music as well as the hard work of Max, Mike and Anton "Silk Digital Records" should soon become something like a new giant player not only within the Russian trance and prog scene, something like a rare emerald the global scene surely doesn't see each and every day.
Occasion enough for hh to allude to this extraordinary young star at the edm firmament. Just take a look at the top-notch artists signed and their wonderful releases...
> explore
Silk Digital Records
07|04|2008 - New releases by Deep Voices
The famous trance and progressive label
Armada Music
signs three more
Deep Voices
tracks for a release soon in 2008: "Surrender Morning", "Silverstream" and "Requiem"
> read more:
ravelinks.com
may 2008
05|08|2008 - only every few years...
...some artist or project succeeds in flashing the scene with a hybrid between somehow classic trance on the one hand, and more psychedelic and straightly structured trance on the other (partly also garnished with smartly arranged breakbeats). High-class trance with a psychedelic touch and maybe also some modest acid snippets are hard to find.
Yahel
can doubtlessly called a congenious precursor stiring up attention for this exciting style marriage being very techy and rich in detail in a quite remarkable way. Of course, there have been also others, for example
Starecase
,
Natious
,
LSG
(Oliver Lieb),
Orientalist
,
Vadim Zhukov
or
Experiential
, unnecessary to mention that there are more or less big differences between their definitions of electronic music.
After a longer period heavenly hymns is very happy to present a promising young project by the greek progressive and psychedelic producers
Marios Seraidaris
(also known as
Intense Sanity
) and
Nikos Karamalakis
(who worked under the psydonyms
Infinity
and
Nick.Cr.Karamalakis
) called
Progenitor
.
Progenitor
is based in Athens. Their common music interests brought them together a couple of years ago when they decided to create a project based in progressive trance style mixed with techno, house and fresh minimal psy elements. The debut Progenitor album is considered to be released in autumn or winter 2008 coming up with nine fresh tracks. So bridge the waiting time enjoy their two top-notch tunes heavily shaking the hh alpha list this month...
- Progenitor - Soundreflex (Original Mix)
- Progenitor - Upstream (Progenitor Remix)
more info:
Progenitor @ myspace
05|01|2008 - Mirco de Govia's newest lesson...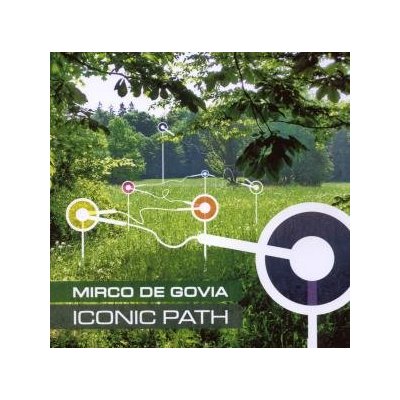 The scene knows him as one of its most ambitious producers. Several times the former Euphonic "lighthouse keeper" has impressively proven his talents to edm lovers throughout the planet. Now he surprises us once again with a new masterpiece.
"Iconic Path" is the title of
de Govia's
brandnew album release, and only a couple of days young it becomes clear that this is a really big throw and maybe the most brilliant work in his flawless career. With his typical bright featherlight carpets, glittering sounds and overwhelming bell modulations he succeeds to even improve his unique style in a seemingly easy manner. New fine layer techniques and detailed arpeggii are finding an ideal playground on this extraordinary disc.
The excellent recording, the track arrangement, the very felicitous colaborations with artists like Cressida, Marco Torrance and Ronski Speed lift this one up to a "must-have".

tracklist

1. Sleeping Beauty
2. Quantum Reign
3. Catching Light
4. Fragile Symmetry
[with Cressida]
5. Vital Spark
6. Evolution (Part 1)
7. Evolution (Part 2)
8. Asarja [with Ronski Speed]
9. Morbu
10. Retrovision
11. Home To Pacifica
12. Frozen Time
13. Apeiron [with Marco Torrance]

hh.alpha newentries 05|2008
hh.alpha newentry 04|2008

hh rating

conception / coherence: 09/10
discographical integrity: 09/10
track arrangement / tension curve: 08/10
creativity: 8/10
stylistic variation: 08/10
uniqueness / recognizability: 10/10
production skills / techniques: 10/10
recording quality: 10/10
cover artwork: > title coherence: 10/10
> design: 08/10
cost-performance ratio: 09/10


release info

label: SMD Neo-EU (Sony BMG)
release date: 04|25|08

april 2008
04|05|2008 - The new experience: Mayday '08 - Reflect Yourself
The day of the days approaches. Only 25 days until one of the biggest indoor festivals for electronic dance music enters a new, never-ever more glorious round! "New Euphoria" saw the dawn of a new age for the MAYDAY spectacles in 2007, and the hosts were in complete agreement, that one could really sense a new euphoria.
"The visions from the first days of its nascence were the driving force for a change, and it was a change that was mainly reflected in the revamped concept: the floors were divided up differently, and there was the same cutting-edge sound and lighting engineering in all the areas. The result was a MAYDAY event that had three real headfloors for the very first time featuring the best DJs of their particular genre."
As every year, the primary aim is, of course, to make MAYDAY even more inspiring and even more fascinating. This time party animals from all over the world will see an "optimised DJ line-up for each of the floors". The "Plaza" as the traditional intermediate chill-out and catering zone will be music-free and more relaxing.
But the most stunning news should be that there will be an additional area of 3.500 square meters! The "Empire" is moving into a new hall with almost the size of the "Arena" to please all needs of the techno disciples.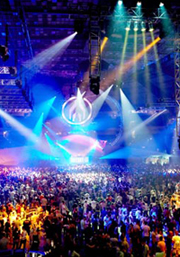 Moreover, there will be a fourth headfloor called the "Factory" "so that the full and unadulterated force of hard techno and hard core can erupt with all its power and make a thundering statement for the hard styles of electronic music" - ok, this should be mostly irrelevant for us lovers of the brainy sounds *gg*, but nevertheless quite exciting to have - after years of separation - all the styles, soft and hard, reunited again under the great wide roof of the edm and techno community! ;)
By the way: Mayday does not take place in Germany exclusively! Meanwhile there are also quite huge "sister" Maydays in Russia (
St. Petersburg, May 8th 2008
), Hungary (
Budapest, Oct 22nd 2008
) and Poland (
Katowice, Nov 10th 2008
)!
So if you live in these countries or are going to travel there somewhere in the course of the year, why not visit this unique big-size event?! Welcome to the big family!
However, heavenly-hymns.de is looking forward to this good old lady of parties and we are sure you are doing, too. Open the doors to an all-new experience of sounds, moods, global friendship and tolerance across style borders. Don't miss it! =]
- event: MAYDAY 2008 - REFLECT YOURSELF
- date: 30th April 2008
- time: 6.00pm - 9.00am
- location: Westfalenhallen Dortmund
useful links:
-
ticket presale
-
official Mayday booklet (.pdf) with info on line-up, location etc.
-
"Reflect Yourself" (off. hymn Mayday 2008) - short cut
04|04|2008 - new logo - new shirt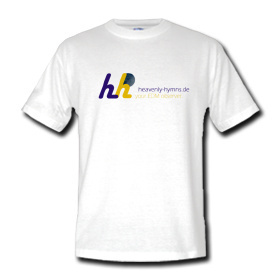 Fumbling around with graphics software ended up in a new
heavenly hymns
logo. This work represents the first
plain
version of a logo design for heavenly-hymns.de ever created since 1999.
The aim was to develop a simple "signet" being not too bulky, detailed and many-structured that would benefit the recognition of our project and its core thematic substance.
However, the possibility shall not be ruled out that this logo will be just faintly overworked (regarding text shape and maybe color, too), we can already offer a brandnew quality t-shirt with a front print of the new logo in its so-far-version (see on right side). Its simple white design makes this durable bt light-weight cotton shirt the perfect apparel for hot summer days ..and nights. It is available for a fair price through our
online shop
with immediate effect! =)

In respect of the project's expansion plans towards more web presence and network integration the slogan portfolio has been extended and partly also adjusted due to changes mainly concerning our field of work and the concretion of the stylistic range.
heavenly-hymns.de compasses to move towards higher memorability and recognition by implementing a design being more coherant and consistent. A whole bunch of straight-to-the core slogans has been developed or reinvented to be - in terms of design - compatible with and embedable into the new logo design and eventual successional versions.
04|04|2008 - news from Primal Recordings: Odessi - Beyond The Sound
When they are not producing music as Tilt, Leama & Moor or Killahurtz they find time for cooperations under the alias
Odessi
- this time with nobody else than trance and dreamhouse vet
Robert Miles
and Tilt vocalist
Maria Naylor
who has gathered lots of experience since 1991 and whose latest performance was featured
Tilt
's "Angry Skies" released on Lost Language Recordings.
What awaits you is vocal based big room melodic progressive with powerful riffs, en-vogue crunchy basses and ethereal melodies enchanted by Marias vocals. Primal Recordings: "The remixes have a distinctly Russian air about them. Newcomer
Prospekt
, who has his debut track dropping on Lost Language in May, delivers his first major label remix and he doesn't disappoint.
Pavilga
provides the second mix and takes things in a distinctly more electro-progressive route. For those not into the vox, an Instrumental rounds things off".
Limited CD [PRI018LCD] - track list:
1) Odessi - Beyond The Sound
2) Odessi - Beyond The Sound (Prospekt)
3) Odessi - Beyond The Sound (Pavliga Remix)
4) Odessi - Beyond The Sound (Original Instrumental)
more info / buy online:
primal recordings
-
audiojelly.com
-
beatport.com
04|01|2008 - spring-cleaning
As you may already have witnessed, the following three tunes have left the alpha list with the upload of the April edition:
- B.R.U.N.I. - Silver Dust (Original Mix / Andy Bagguley Mix)
- Bastian Bouma - Freezing March (Roger Martinez Remix)
- Distant Fragment - St.Starter 1.3 (Original Mix)
Another tune will follow at the end of this month:
- AFK & Dustin H - Cascadia (Original Mix)
What looks like a spring-cleaning is the result of a longer evaluation process which came to the conclusion that these four productions are not able to compete anymore with the other hq tracks in the list. Partly, they cannot raise that certain touch of timelessness which is a key attribute regarding esp. the prime list or the way they are produced is not that round, clear or consequent.
Nevertheless, the exclusion doesn't degrade them to "bad tunes". At least, the first two are about to enter the beta list which is going to be updated soon, too.
february 2008
02|05|2008 - fashion with passion: heavenly.merchandise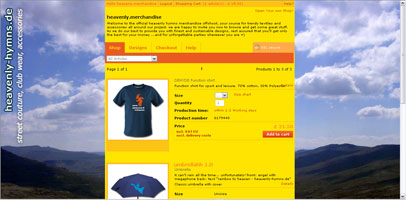 Since the early days of the hh project back in 1999, it has always been a major principle to deliver a service non-commercial to the bone. With special regard to the exceptional audio productions featured in our lists, this self-chosen attitude still is and will always be of great importance to the project as a proof and a column of neutrality and credibility. We do not advertise single tunes, we just give orientation in the jungle of electronic dance music and express recommendations of brilliant productions though sometimes we also direct the readers attention to tracks being of (quasi-objectively) minor or
bad
quality.
In terms of project marketing embracing the promotion and distribution of the idea and the "mission" of heavenly-hymns.de however, with the beginning of 2008 the thought arose to strike the long-considered path of extending the main service with a commercial branch - an online merchandising store to supply devotees of the music thematized on the site with products transporting messages concerning the project, the lifestyle and the musical contents connected to it. Again, this takes heavenly-hymns.de one step forward on its way to a many-sided range of services.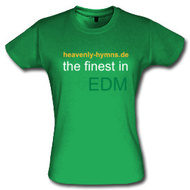 Please understand this not as a self-preserving obligatory step, but as the implementaion of a helpful and exciting additional feature - only for YOUR pleasure and for the good of the music we love. Rest assured that heavenly-hymns.de calculates very modest and fair commissions for the products offered - to give you high quality at affordable prices. The money earned is either used to keep the private work and effort in this time-consuming but nevertheless very important project up or to apply it to charity purposes that may sometimes be presented in brief articles.
Enough of the words: Nifty textiles and other promotional accessories are waiting for you! More stuff will be added from time to time - please check back regularly. For now we are looking forward to you as our customer and kindly ask you to recommend site and store also to your friends.
Show what you hear
..with heavenly.
merchandise
!
From the very beginning heavenly-hymns.de has persued some core principles, which are to provide reliable information and recommendations on tracks, artists, scene/culture and even some events/locations, remarkable lyrics and edm-related weblinks collection, all on a non-commercial basis "FROM the scene FOR the scene" open to EVERY person and for both newbies and advanced listeners of this kind of music.
trance DJs progressive artists breaks productions tech-trance tunes hymns dream tracks heavenly chill-out house and ambient, nothing less than the best and the cream of intelligent and captivating, smart, legendary edm highlights that are of cutting-edge quality for your clubbing and homelistening pleasure. solid sonic golden visionary masterpieces and milestones, aural gems and jewels for global gatherings and celebrations of a big society.
The happy, melodic, epic, intoxicating, thrilling anthems listed on this project site are simply amazing, uplifting, upfront, fascinating, mindblowing, pathbreaking - sonic pleasures and tresures.
Exciting captivating trance and progressive.